3.33 x 2.19 in.
(84.5 x 76 mm.)
Bore & Stroke
852 cc
(52.0 cu. in.)
Displacement
45.6 ft-lbs.
(61.8 N•m) / 2,400 rpm
Maximum Torque
2.4 US qt
(2.3 liters)
Oil Capacity
124 lbs.
(56.4 kgs.)
Dry Weight
Solid Power
Six head bolts provide rock solid clamping force that keeps the power inside the cylinder and turning the crank.
Maximum Convenience
Multiple oil drain locations and our unique O-ring base oil drain plugs mean no leaks and less time spent on maintenance so you can focus on getting work done.
Extended Life
Superior care is built in with an innovative Oil Cooler that adds durability and longevity to your engine's life.
HEAR THE

FX850V


IN ACTION
Experience the difference between the sound of low and high idle, and when the blade is engaged.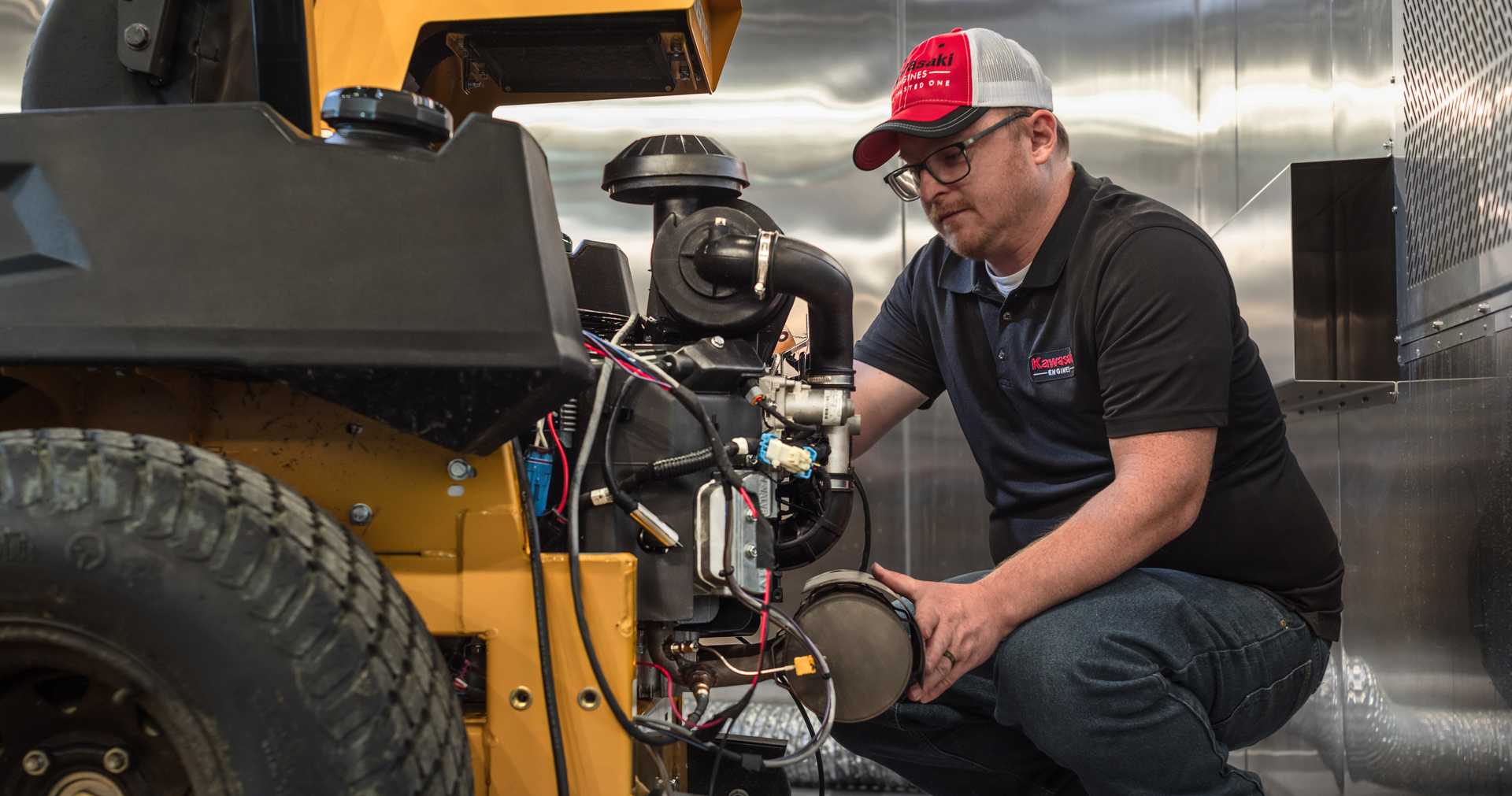 Rigorous Testing
We relentlessly test our engines so what's in your mower can help you complete your job.
See How
The FX Series
The commercial power and performance you need to do your job the right way.
See the full line