BACK TO ALL ENGINES
MASTER MODERN DEMANDS
FX820V EVO
This engine features enhanced intake and a technologically advanced throttle control system for increased efficiency and reduced emissions, while at the same time providing plenty of horsepower.
3.2 x 2.99 in.
(83 x 76 mm)
Bore & Stroke
822 cc
(50.2 cu. in.)
Displacement
50.4 ft-lbs
(68.2 N·m) / 3600 RPM
Maximum Torque
2.2 US qt
(2.5 liters)
Oil Capacity
138.9 lbs
(63.0 kgs)
Dry Weight
Cylinder Head Design
Low-pressure cast, three-valve cylinder heads are temperature resistant and feature optimized intake and exhaust ports for improved flow, precise performance, and high-strength durability.
Oversized Inspection Cover
Large inspection covers and clean-out ports allow for easy grass removal from around the cylinder head and cooling fins as well as access to the intake manifold and fuel injectors without fan housing removal.
Intake Efficiency
A compact design allows for a direct air path and increased area of flow, resulting in enhanced intake, optimized performance, and greater fuel efficiency.
Pent-Roof Combustion Chamber
A distinctively designed and optimized combustion chamber features a pent-roof construction and three valves to generate a stronger tumble flow for improved combustion, greater fuel economy, and lower emissions.
Cyclone Air Filtration
Our proven canister air filtration system provides clean, filtered air by swirling heavy grass, dust, and debris away from the filter and other crucial engine components.
Larger Oil Fill
Designed for quick and convenient oil fill, the FX EVO engine's dipstick and fill tube feature a large diameter while the oil port's cap uses a quarter-turn design.
HEAR THE

FX820V EVO


IN ACTION
Experience the difference between the sound of low and high idle, and when the blade is engaged.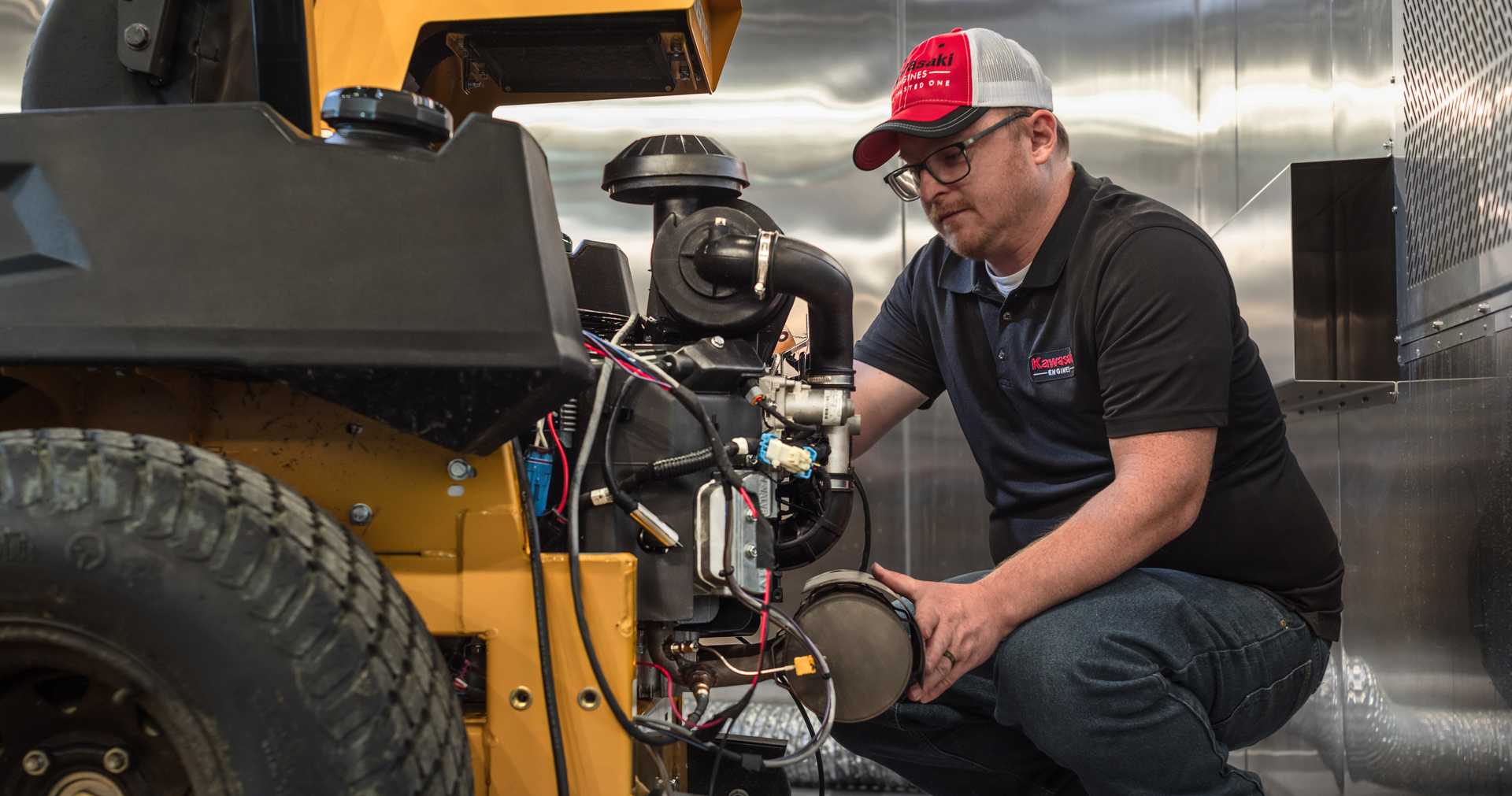 Rigorous Testing
We relentlessly test our engines so what's in your mower can help you complete your job.
See How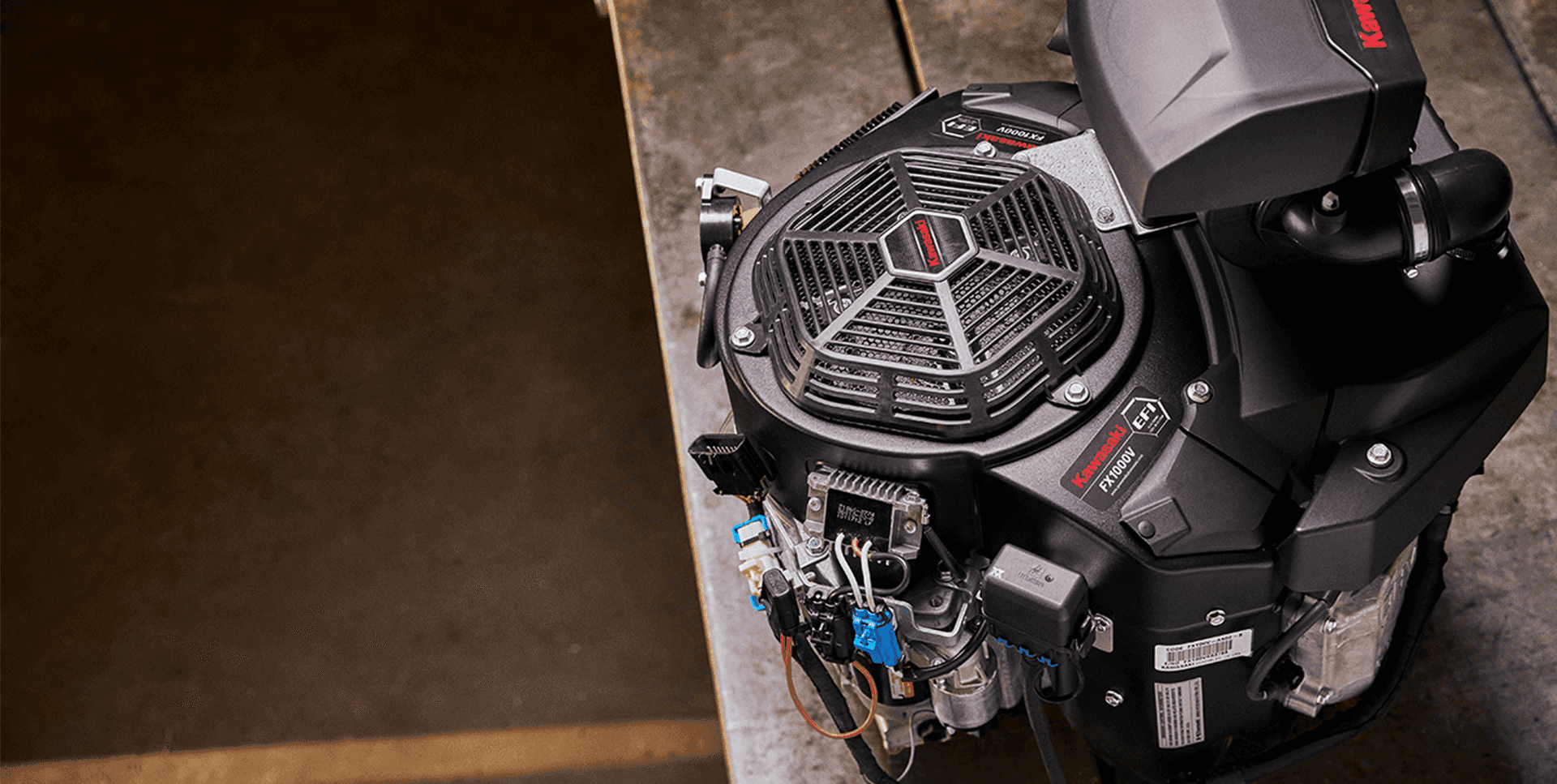 The FX Series
The commercial power and performance you need to do your job the right way.
See the full line